Edinburgh Music Venue commission
June 2017
Whitby Wood is delighted to be part of the team led by David Chipperfield Architects that has been selected to design a new music venue in the heart of Edinburgh's New Town.
The two-stage international competition for the 1,000-seat venue was organised by the International Music and Performing Arts Charitable Trust (IMPACT Scotland). The venue will act as the Edinburgh base for the Scottish Chamber Orchestra as well as hosting performances from a range of other users.
The selected team also includes Arup, Gross Max and Theatre Projects. We are looking forward to working closely with David Chipperfield Architects and the whole team in the realisation of the project, creating a truly excellent performance space for Edinburgh.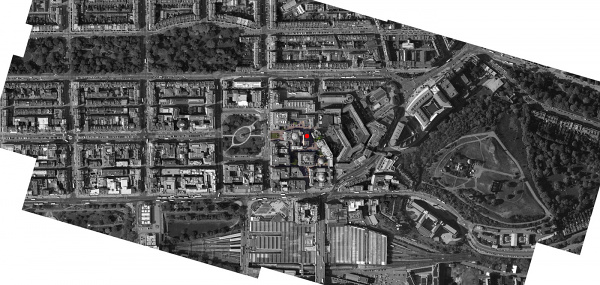 photo: Edinburgh aerial, courtesy David Chipperfield Architects