Wembley Link : planning submission
August 2018
Whitby Wood is providing structural, civil and geotechnical services for the new Wembley Link residential scheme in London. Our client, HUB has announced that it has submitted the planning application for the project to the borough council.
The application covers two former Network Rail sites behind Chesterfield House — a three-building high rise residential development we are already working on with HUB in Wembley. Both projects sit within the Wembley Housing Zone and have resulted from HUB's close work with the London Borough of Brent to help ensure coherent development in the zone.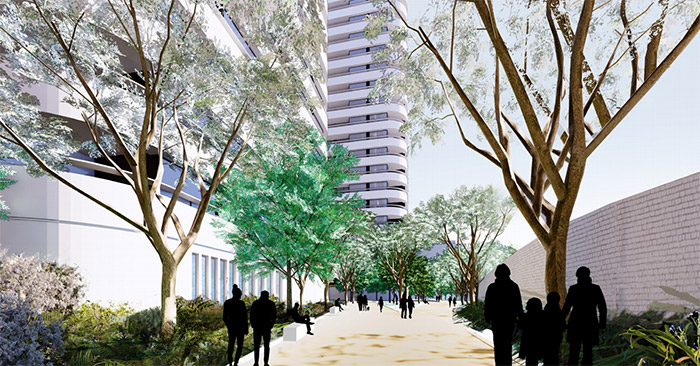 Phase 1 of Wembley Link is designed by Glenn Howell Architects and will consist of around 200 mixed tenure homes in two buildings. As its name suggests, the Wembley Link area bridges new developments in the town centre with those coming up in Wembley Park to the east.
For the Wembley Link project, HUB is working in partnership with Bridges Fund Management.
rendering: courtesy HUB