Shonn Mills joins, launching Whitby Wood Mills
August 2023
Our new international platform
We are delighted to announce that design and innovation disruptor
Shonn Mills
is joining the Whitby Wood group of companies as an international partner and director of
Whitby Wood Mills
. It's a hugely important step for us as we expand our engineering impact business model to serve our global clients and collaborators.
Today's challenges are urgent, complex, interlinked and global. They require new ways of thinking and — importantly — they require action and agility.
Group Managing Director Sebastian Wood:
"The global challenges our clients face will not be solved by the same kind of thinking or businesses that created them. We are building a next-generation design-led practice, fully leveraging technology for maximum measurable impact. This is engineering as if people mattered."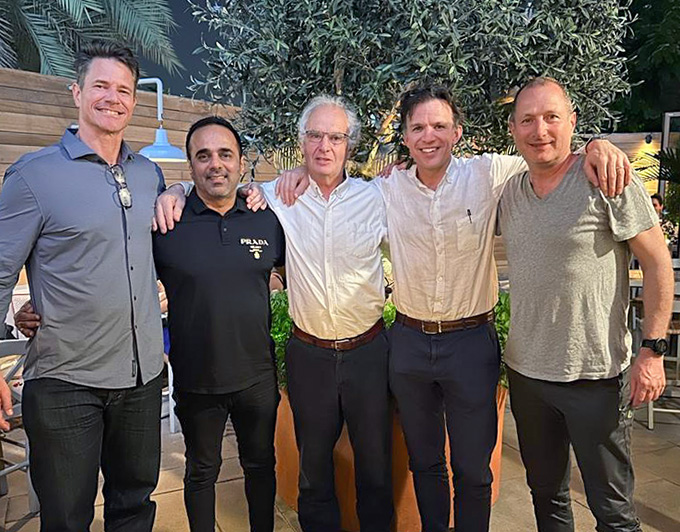 [ Shonn Mills, Mukesh Pritamdasani, Mark Whitby, Sebastian Wood and Saša Popović — in Dubai ]
Shonn Mills has 30 years' experience in the design and construction industry, working on the structural design of bridges, transport infrastructure, stadiums and complex buildings, including high rise structures. His career began in the USA and continued in Europe, including in London, where he worked for Whitbybird (co-founded by Group Chairman Mark Whitby).
In 2014, he moved to Singapore to open the buildings practice for the Ramboll Group. His project geographies include the USA, Brazil, Peru, UK, Spain, Italy, Denmark, Sweden, Norway, Finland, Russia, Georgia, Romania, Belarus, UAE, Saudi Arabia (KSA), India, Bangladesh, Kenya, Singapore, Malaysia, Indonesia, Thailand, Cambodia, China, Japan, South Korea and Australia.
He joins Whitby Wood's London-based directors alongside Mumbai-based Mukesh Pritamdasani and Belgrade-based Saša Popović as part of a global platform for the group, with new offices in Dubai and Singapore.
Shonn is well-known to many of us at Whitby Wood:
"I started my international career in London with Seb, Mark and Mukesh over 15 years ago. I am super excited that we are coming back together for our most important, and urgent, work."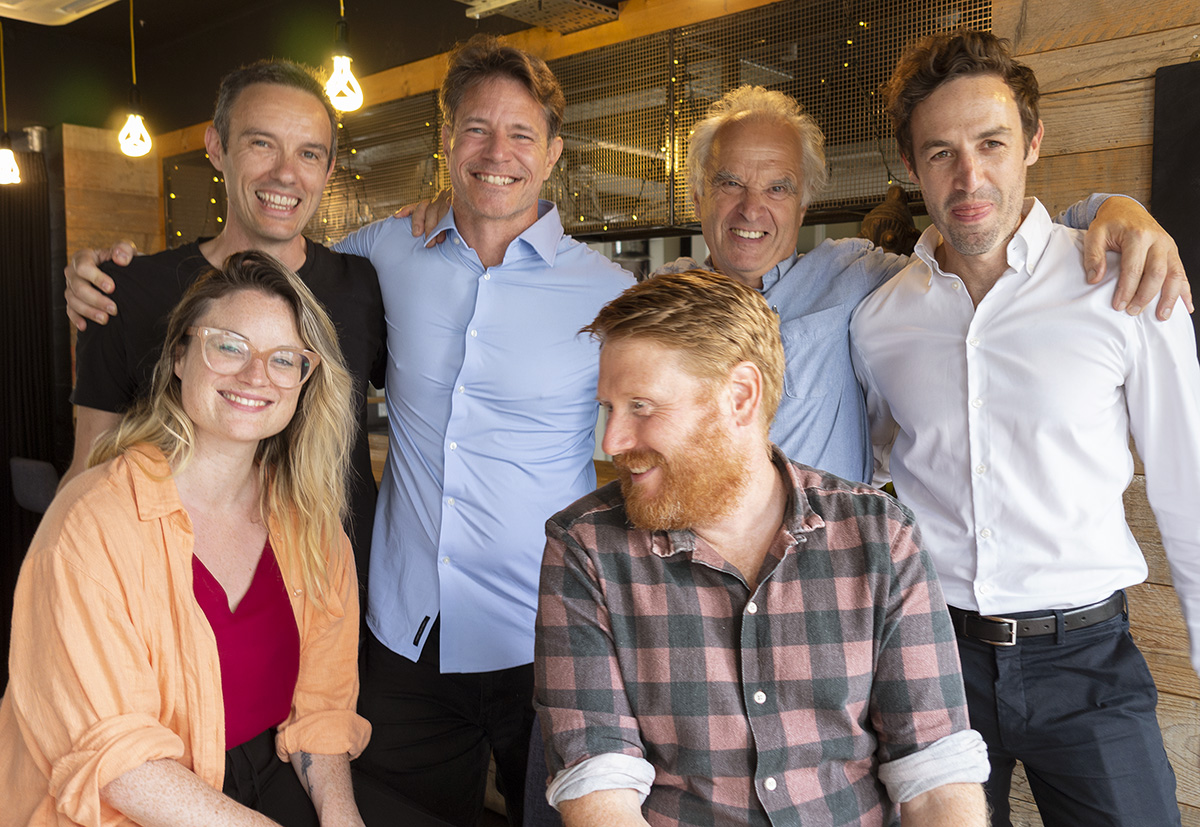 [ Alex Baalham, Shonn Mills, Mark Whitby, Tim Cunningham, Kelly Harrison and Scott Lewis — in London ]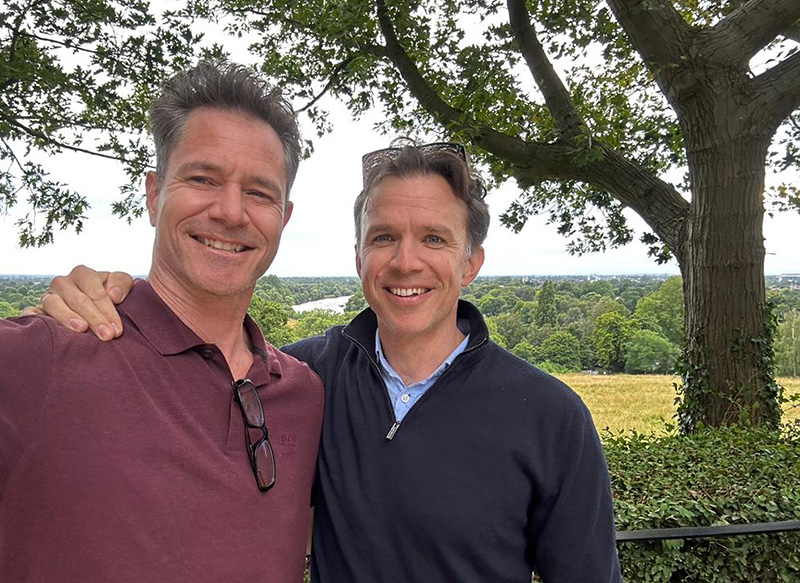 [ Shonn Mills and Sebastian Wood — in Richmond ]