In the UK, women make up 14.5% of all engineers2. At Whitby Wood, women make up 27% of our technical staff and 30% of the total workforce … and we have a mean pay gap of 11%, and a median pay gap of zero.
Gender pay gap analysis
At Whitby Wood we welcome
diversity
, and as part of our commitment to openness we have decided to publish the results of our gender pay gap analysis.
November 18 2021 was Equal Pay Day in the UK1 — the date from which women, on average, effectively start to work for free due to the gender pay gap. Coupled with the fact that women currently make up 14.5% of all engineers in the UK2, this is a reminder that we all have a long way to go before achieving real equality and diversity in our workplaces.
Although we are under the minimum size required for mandatory reporting in the UK, we have followed the same methodology3 and looked at our pay gap based on mean and median pay, and the proportion of men and women in each of our four pay quartiles. For comparison, the mean full-time pay gap in the UK for 2021 is 11.9%1.
We will be updating these figures on a yearly basis, and we are aiming to eliminate our pay gap through progressive recruitment, development and retention policies.
PERCENTAGES OF WOMEN AND MEN IN EACH QUARTILE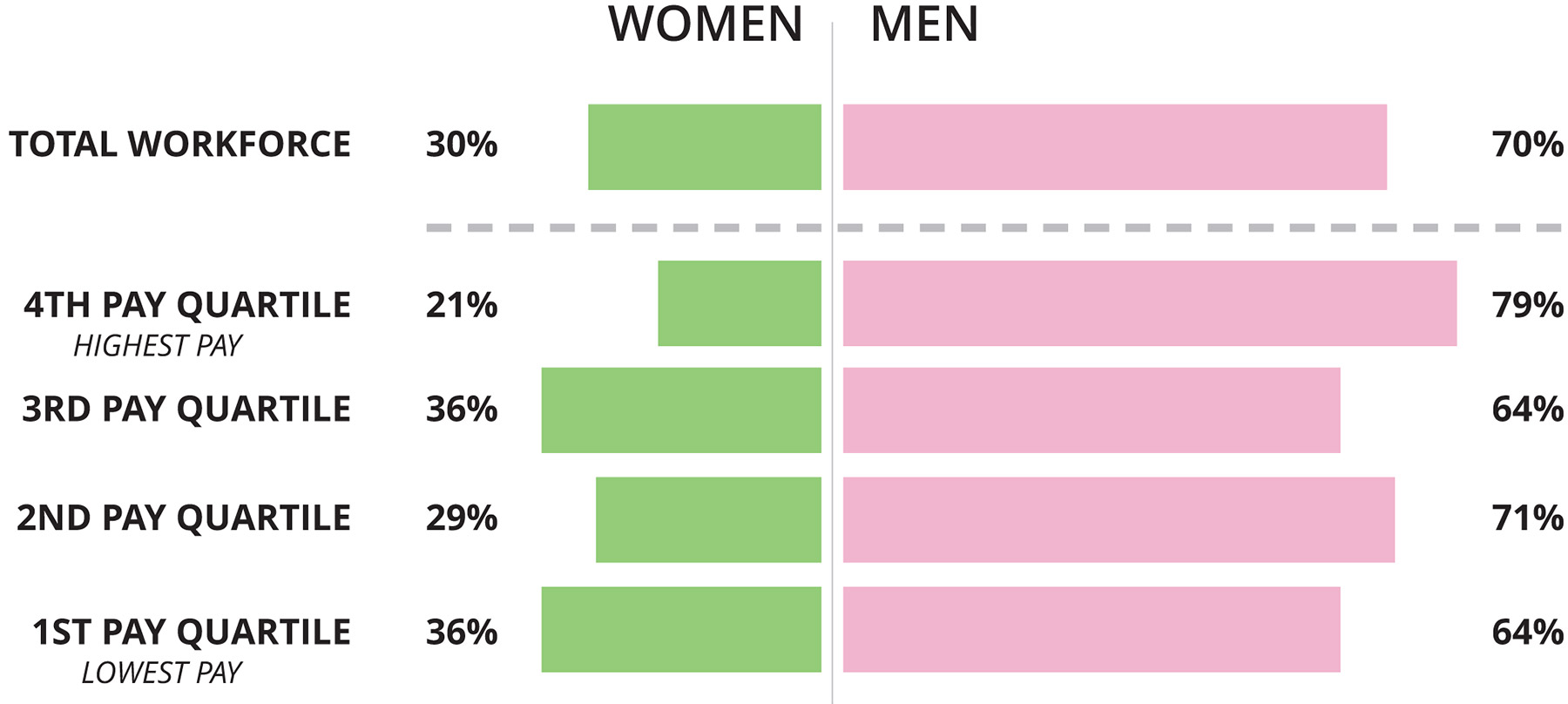 MEAN AND MEDIAN PAY GAPS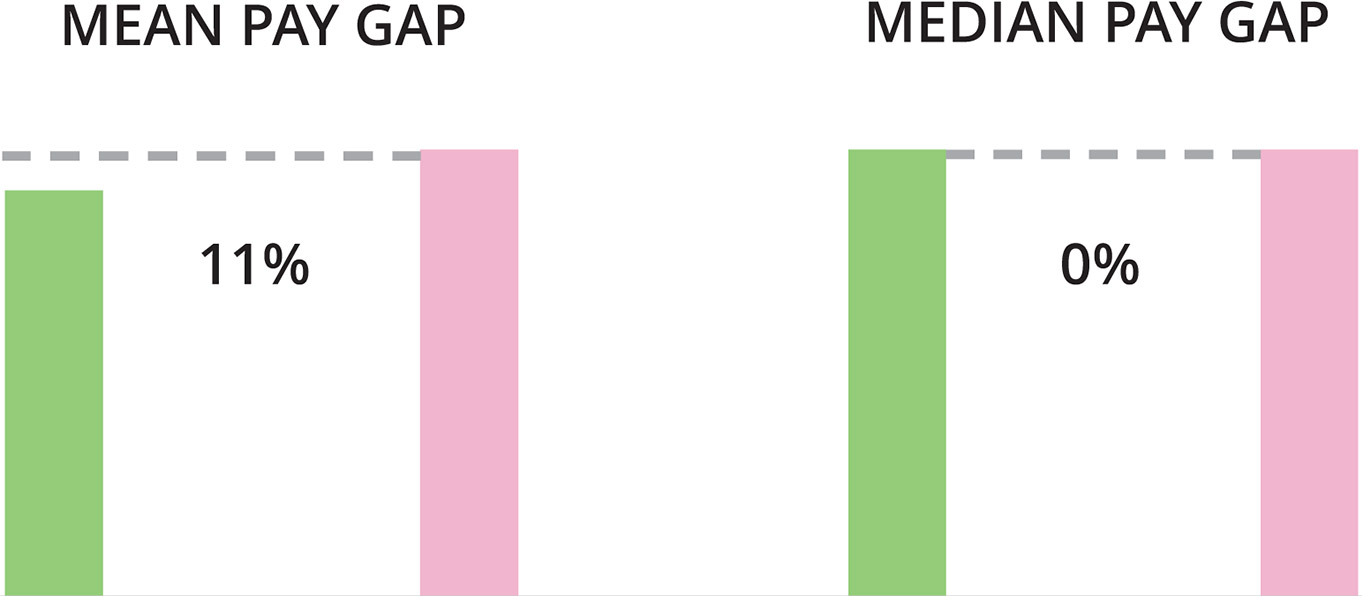 All figures correct as of 30 September 2021