Optoppen : mass timber carbon-sinks on top of our cities
July 2023
How can we get to zero carbon construction? Optoppen is one way. It means 'to top up' in Dutch. In-depth analysis of Whitby Wood's project carbon data shows that adding storeys to existing buildings using mass timber almost gets us there. Fantastic!
Our friends at Mule Studio in the UK, New Urban Networks and Houtland Holland in the Netherlands, and at the Institute for Advanced Architecture of Catalonia (IAAC) in Spain agree with us. Using the buildings we have, improving them and adding what we can within the capacity of each is a 'no-brainer'.
We've joined forces, and we are proposing to produce a web platform to show the benefits in terms of possible additional areas for different building typologies, the carbon that can be stored in that construction, the economics and examples of how to do it, plus an examination of the various policies in Europe that are relevant. The project will take 12 months, starting in October 2023.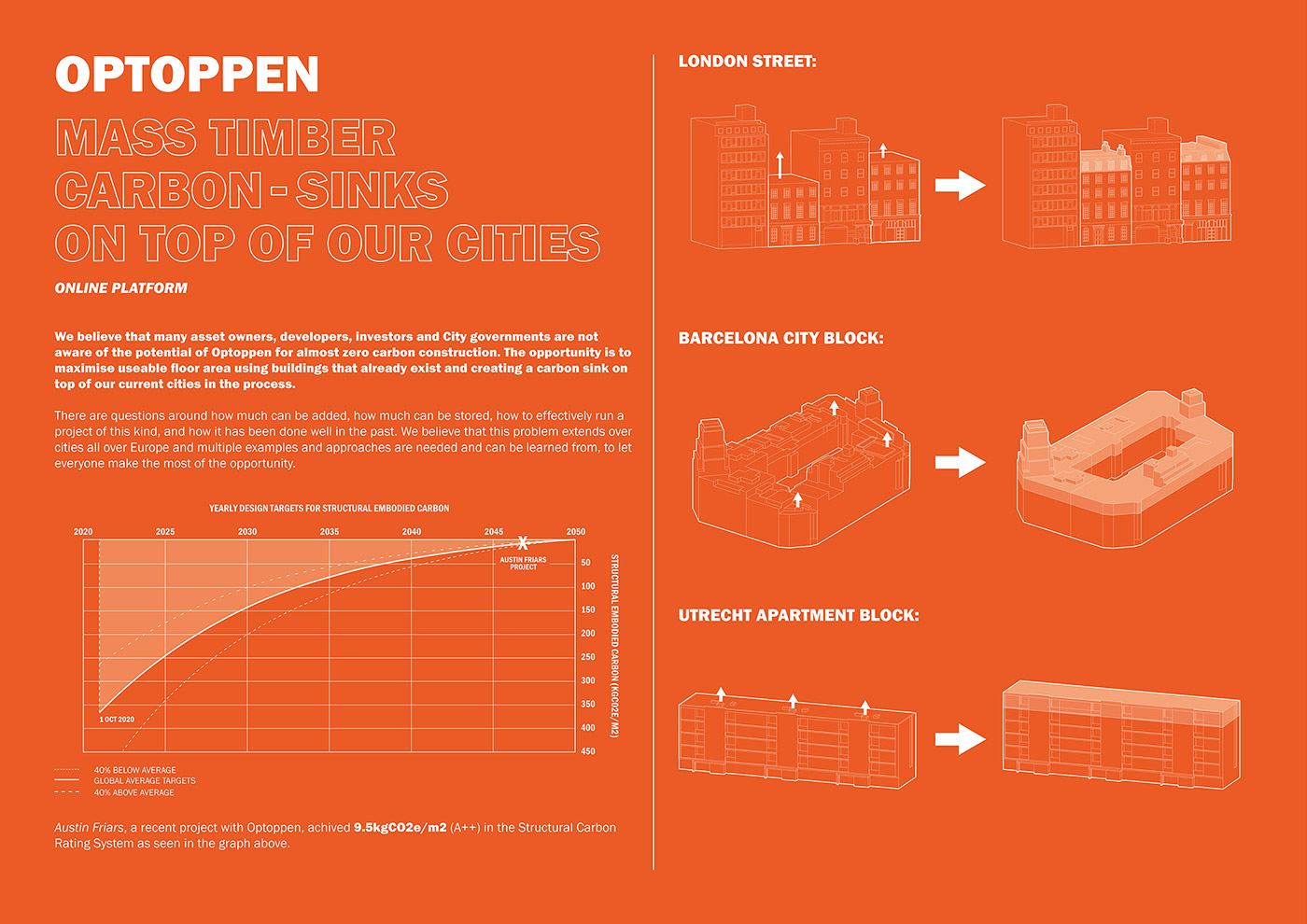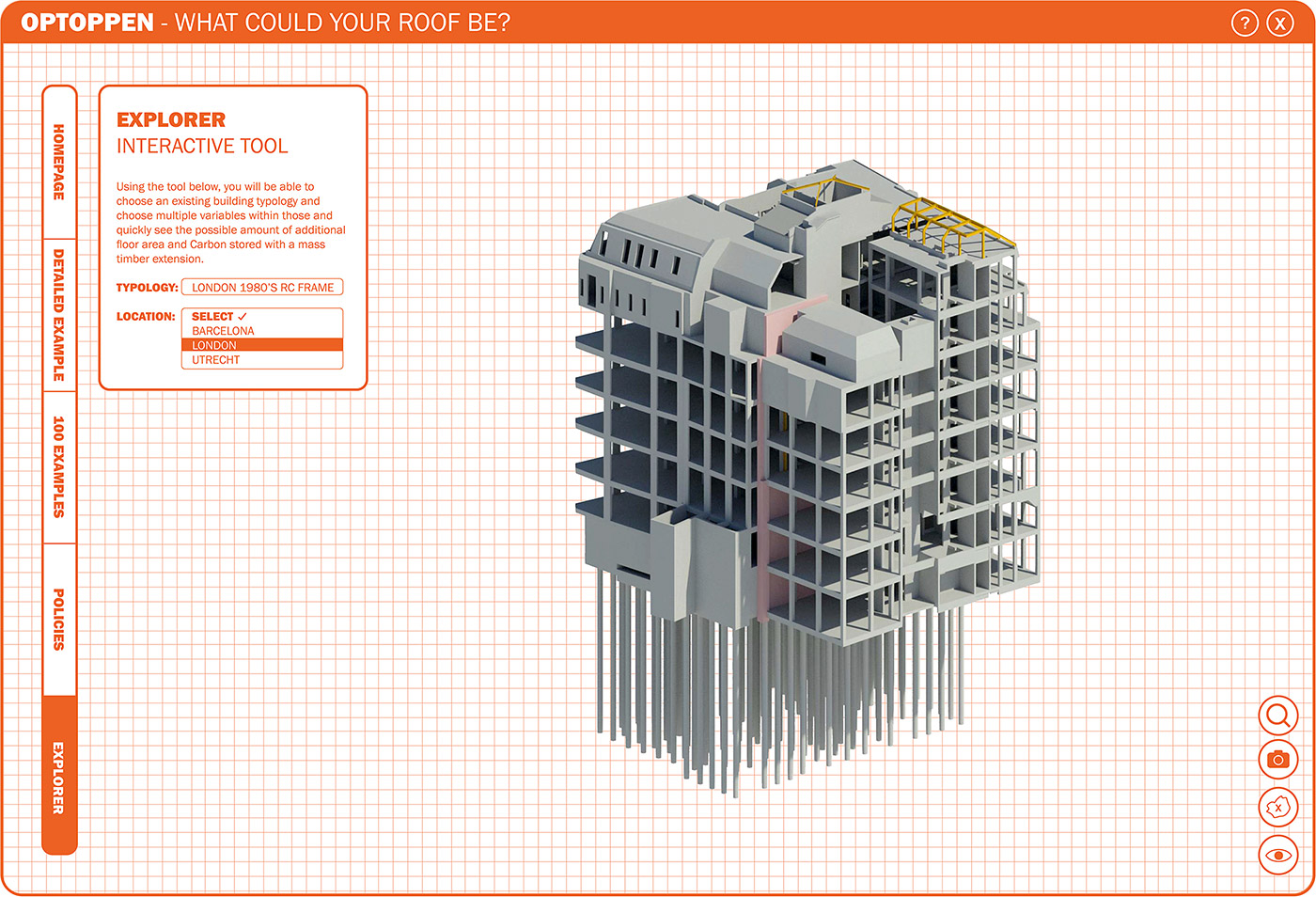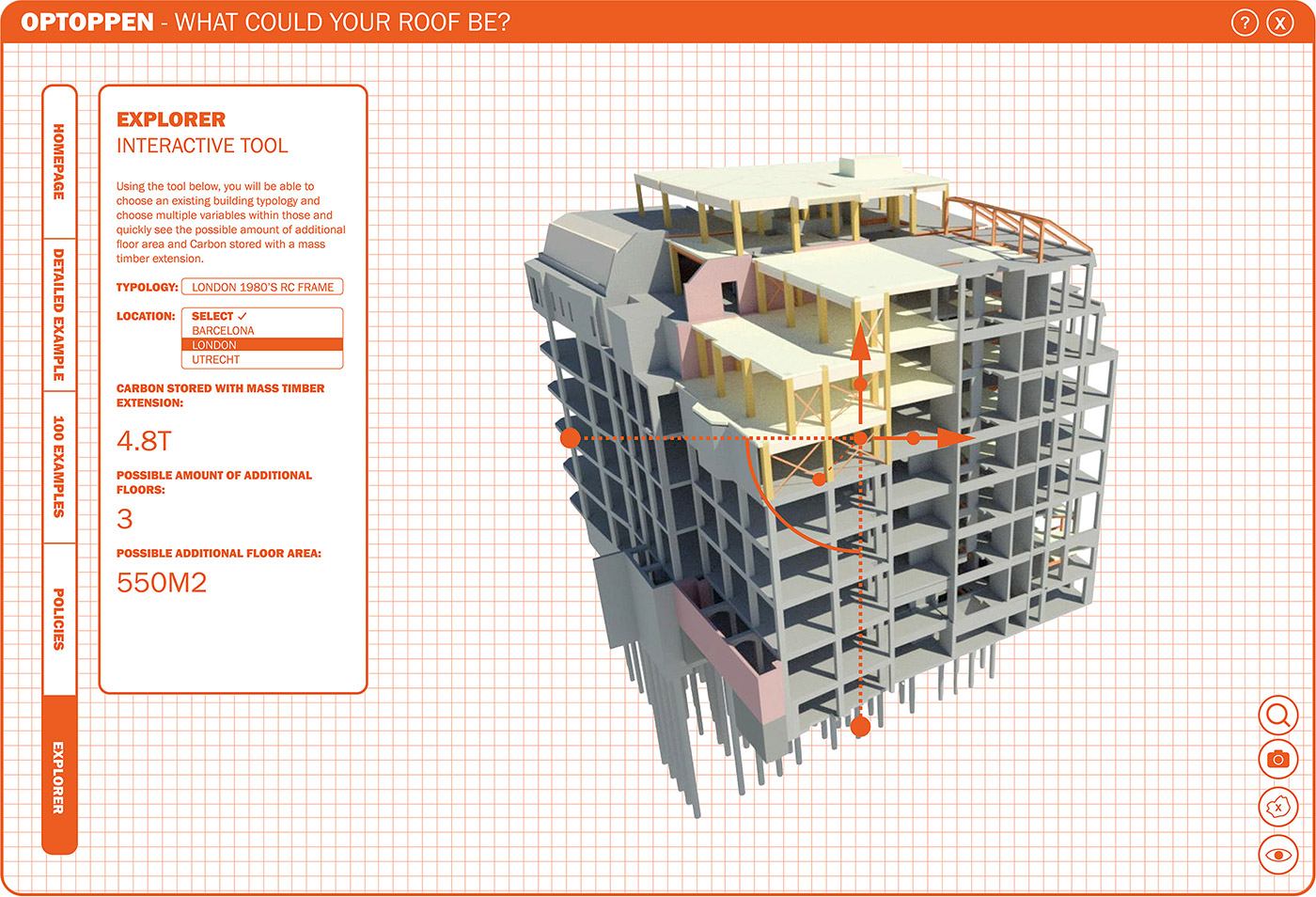 WOULD YOU LIKE TO CONTRIBUTE?
We now need additional funding to deliver all of the useful information, and to keep the web platform alive.
Are you interested in joining us on this journey?
If so, we'd love to hear from you.