Building C1 @ Greenwich Design District gets star treatment
September 2021
Building C1
at the
Greenwich Design District
made the cover of the Architects' Journal this month and is the subject of an AJ building study, and includes an "Engineer's view" by Whitby Wood. There's more about the building's structure in the first of our videos about the District.
Building C1 was designed by Architecture 00, and is one of the first buildings to complete at the Design District, which begins a rolling series of openings on 15 September.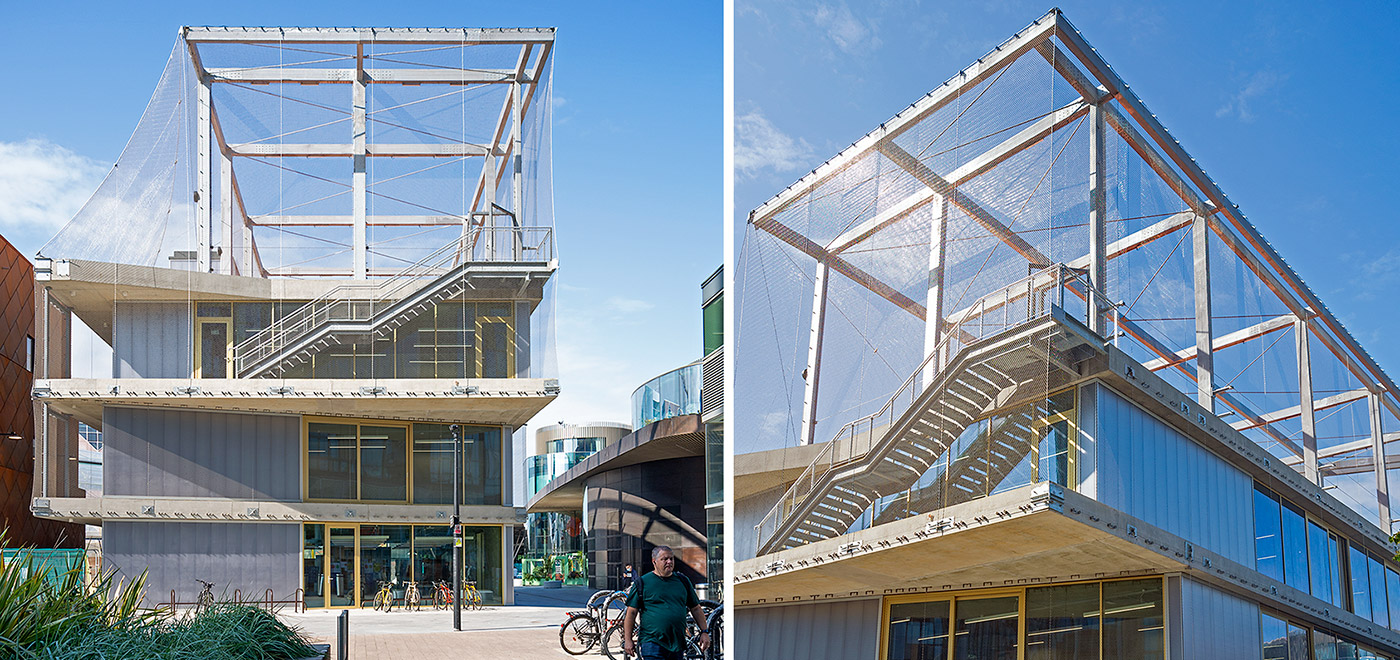 Knight Dragon commissioned eight architectural practices to design 16 buildings for the District, with site-wide engineering by Whitby Wood. Each pair of buildings was designed by its architect in isolation and located by the development team, supported by our consistent approach to the foundation design. The result is inspirational — a sculpture park of quirky flexible-use structures, brimming with creative energy.
The building frames on the site embrace a range of materials: reinforced concrete, mass timber, masonry and steel. Architecture 00's two buildings — C1 and D1 — are pared-back concrete frames, with external circulation, encased in mesh. C1 is three levels of workshops and ateliers, and a steel-frame open air roof-top basketball court.
In some ways, Greenwich Design District represents a kind of transition engineering as the world moves towards trying to reach carbon zero, with less big concrete structures and more detailed hybrid and lean design. The project demonstrates that we can have interesting, intricate and adaptable buildings that are affordable.
Building Study: Net Gains: Architecture 00's building for the Greenwich Design District
by Jon Astbury
The Architects' Journal, 25 August 2021
More on the engineering of Building C1 >
More on the engineering of the Greenwich Design District >