Elevations! Promotion news
July 2021
Congratulations to eight brilliant minds and lovely people — we couldn't be more proud and delighted to announce their promotions! Through their personal growth they have helped us grow as a practice.
We are very happy to announce promotions for team members ….
Rosie Beckett (senior engineer), James Fussey (design engineer), Hope Goodban (design engineer), Riccardo Luzzi (senior engineer), Gioele Nunziatini (associate), April Shackley (associate), Shingi Tarirah (senior engineer) and Oscar Wiiliams (design engineer)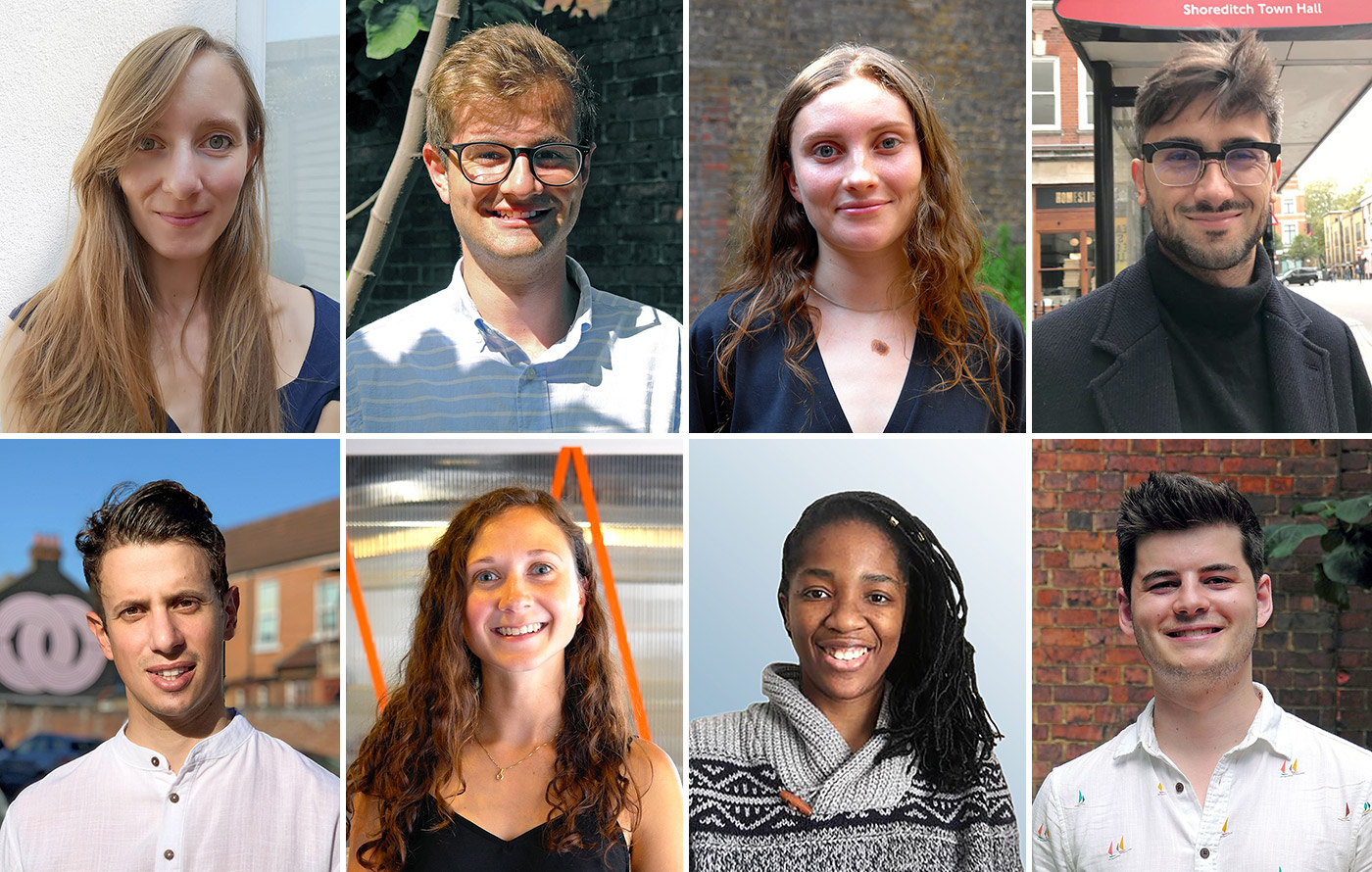 Rosie, James, Hope, Riccardo, Gioele, April, Shingi and Oscar
Very well done indeed.