Flying high — Mark Whitby's 50 years in engineering
May 2022
Mark Whitby
is passionate about many things. One of them is aeroplanes. In April 2022 he flew a seaplane on a flight around Lake Como, Italy, with Filo Rezzonico, a friend, colleague and pilot. The plane was from the Aero Club Como, founded in 1930 and home to world's oldest operational seaplane.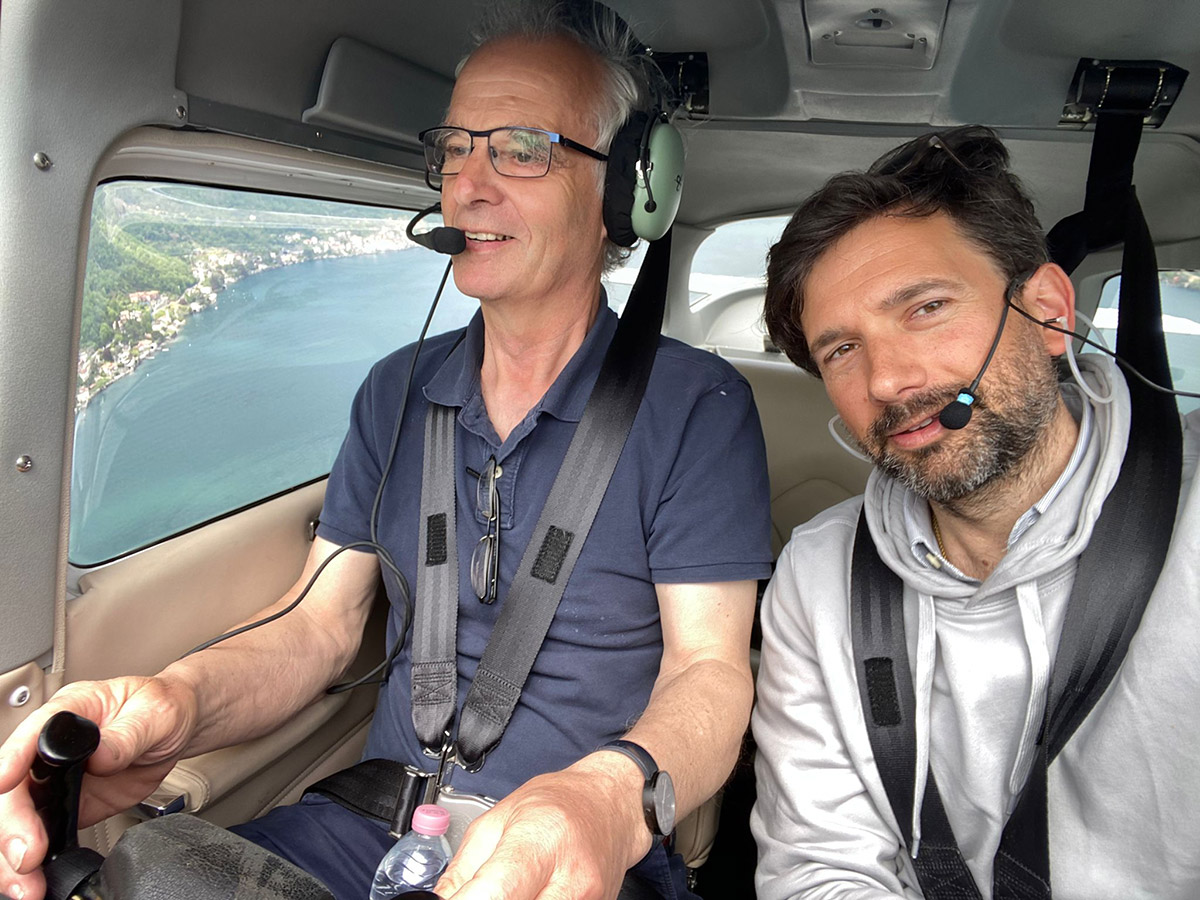 In September, our charismatic design director celebrates 50 years of working as an engineer. As you can see, he is still flying high, enjoying seeing the bigger picture and managing some blue sky thinking.
A leader in the engineering and architecture of structures, Mark is also a champion of engineering sustainable solutions to meet the challenges of modern living in tandem with climate change. He's witnessed a revolution in engineering and technology over the past half century. When asked which one development was most important, his top pick is unequivocal ….
"The computer. Got to be," he says, "it's had an incredible impact — I started out with a slide rule and now none of our graduates know what they are."
We'll be exploring more of his views, on this topic and others, as we focus on Mark's contribution to structural engineering later this year, so bookmark our news page now!
Mark Whitby co-founded Whitby Wood with Sebastian Wood in 2016 — the latest in a series of successful businesses intentionally set up in tune with the prevailing winds of the time. There was …. disruptive practice whitbybird (1983), founded during the engineering revolution of design-led engineering and computerisation .… Whitby Mohajer (2011), the disrupter in a time when the Middle East was establishing itself as a global power player … and now Whitby Wood, emerging as a digital and zero-carbon disrupter. All Mark's practices are notable for their people-centred approach to company life and innovative approach to engineering design and practice.
photo : Filo Rezzonico