Market Square, Basildon : planning approval
March 2021
Market Square, a mixed-use Orwell Real Estate development for Basildon's Town Centre, moves a step closer to realisation with the granting of planning approval this month. The residential scheme, with retail, health care and community spaces at ground level, is designed by SWAP Architects and engineered by Whitby Wood.
Whitby Wood associate director Elliott Connolly is delighted with the outcome … "It's terrific to be part of a major project that will kick start the redevelopment of Basildon Town Centre. Market Square will provide over 490 homes, and we are very pleased that planning permission was granted this week. Well done to SWAP Architects, Whitby Wood's Mike Gatfield, and the whole team for the design submission that breezed through the planning process."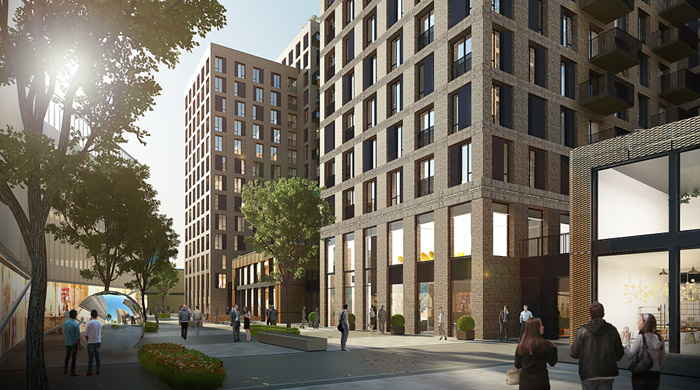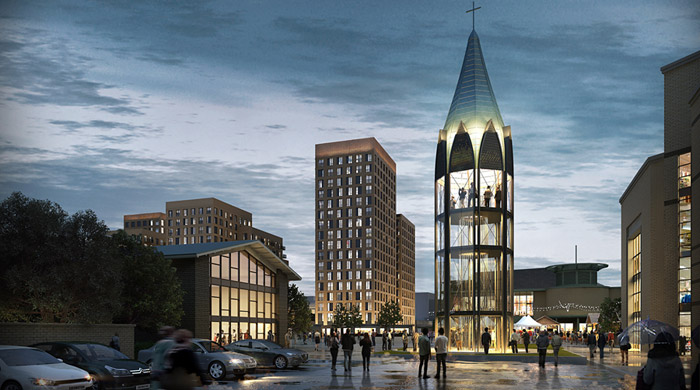 The project is intended as a catalyst for wider regeneration in Basildon Town Centre. The 450,000 sq ft high-specification scheme includes 492 built-to-rent homes above retail space for local independents, a community health facility and incubator spaces for SMEs.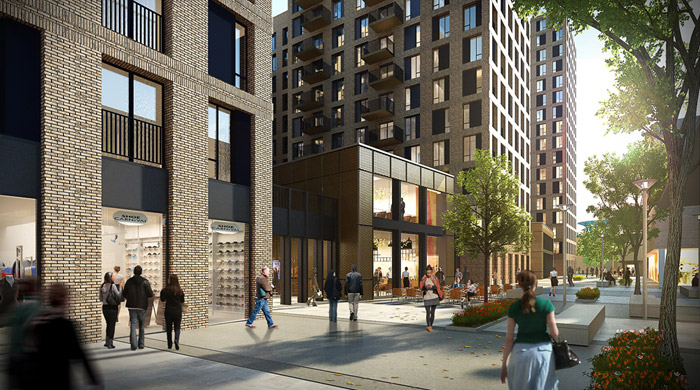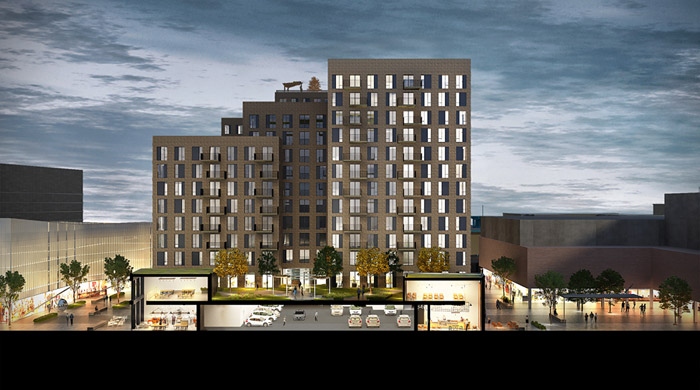 Orwell Real Estate : orwellre.com
SWAP Architects : swaparchitects.com
renders : courtesy SWAP Architects