Mixed materials for mixed-use project in Hackney
December 2021
Timber, concrete, steel and masonry — all are contributing to the structure and cladding of a new mixed-use project in Dalston Lane, Hackney, designed by architect Burrell & Mistry. Its seven storeys plus basement will accommodate a club, two levels of offices and a hotel above level two.
Following our optioneering design process that compares structural options in the early stages of a project, cross laminated timber (CLT) was selected by the client — Legacy Holdings (Dalston) Ltd — for the hotel's floor planks, walls and roof. In line with current regulations, the facades are not supported in timber but in steel. Concrete framing is used for the basement, two office floors and full-height stability core, supported on secant piling and a raft foundation. The building will be clad in brick.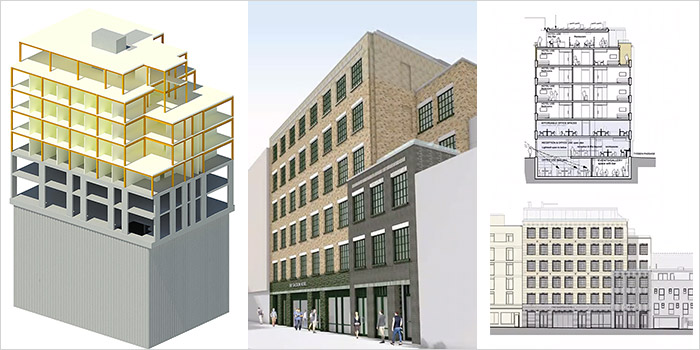 This mixed-material approach is increasing in use, reflecting the transition in construction to solutions that involve less embodied carbon. Materials expertise has become crucial in helping the industry move forward, and in showing developers that lower-carbon choices are economically viable. In the case of the Dalston Lane project, choosing the CLT option was also considered the right choice from a marketing point of view.
The Dalston Lane project has been granted planning approval and has now gone to tender.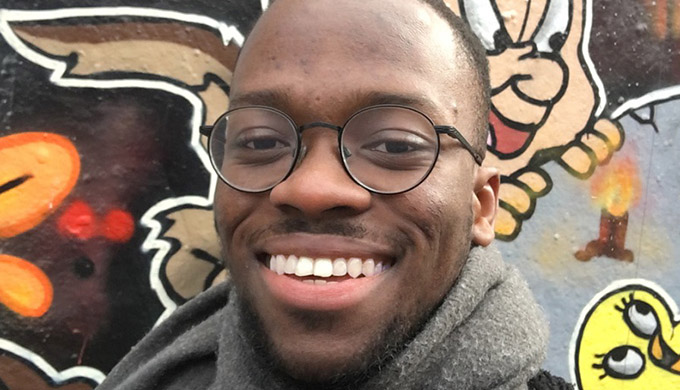 "My main goal is to help People", says Papa Sekyi-Djan, graduate engineer working on the project … read more >
Dalston Lane
client : Legacy Holdings (Dalston ) Ltd
architect : Burrell & Mistry
Whitby Wood engineering : structures, civils, geotech
Our team : Tuan Huynh-Quoc, Tom Gresham, Aoife Finn, April Shackley, Papa Sekyi-Djan, Anna Hinton