Broadening timber horizons with NMITE and TDUK
June 2023
As a longstanding advocate for timber construction, we were delighted when our design engineer,
Oscar Williams
, was invited to participate in the
New Model Institute for Technology & Engineering
(
NMITE
) timber design course, TED 1, earlier this year — delivered in partnership with
Edinburgh Napier University
and
Timber Development UK
.
Held in Hereford, the 12-week course is aimed at fostering a generation of future-proofed construction professionals up to the challenge of reaching net zero by 2050. It's the only CPD-equivalent course in the UK that directly addresses timber in construction. This month, Oscar presented his experience to the teams in our London office.
Oscar: "TED1 was a great opportunity to take a closer look at timber as a medium for construction, from a biological level to a hands-on carpenter's perspective. It has brought me closer to the material, both physically and from a structural perspective."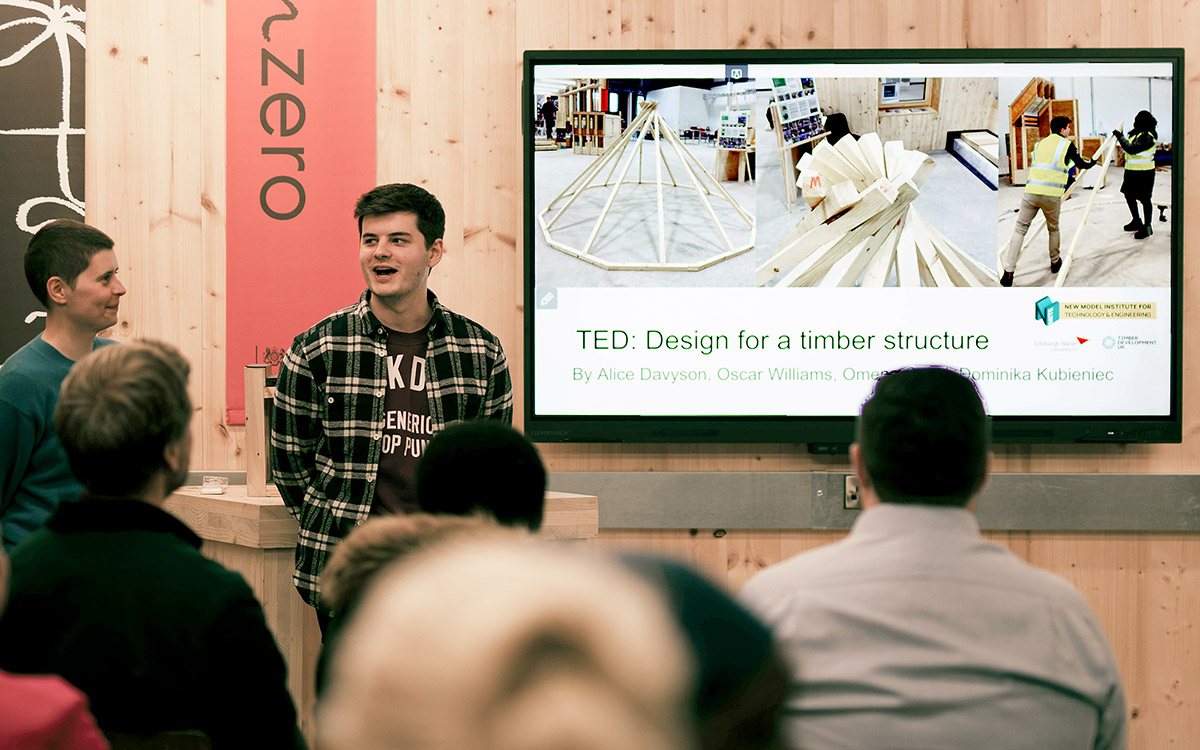 The course includes two practical projects — designing and building a timber connection, and a group project to design and construct a complete structure. The second exercise brought together people from diverse backgrounds and professions. Oscar's group created a full-size reciprocal structure.
A big thank you to NMITE and its partners Edinburgh Napier University and Timber Development UK (TDUK). And an extra thank you to TDUK for providing half-sponsorship for Oscar's participation.