Seb + Chris cycle to MIPIM 2020
January 2020
Couch potatoes to elite athletes … that's the aim for Sebastian Wood and Chris Murray — two Whitby Wood directors signed up to cycle as much as they can of the 1500km London-to-Cannes
Cycle to MIPIM
challenge, the
Club Peloton
endurance charity event.
It's a tough ask but it's in aid of a good cause. All the money they raise will be donated to Coram, the UK's oldest children's charity, which champions the rights and welfare of children. They help hundreds of thousands of vulnerable children and young people every year … and you can help too by supporting Seb and Chris on their ride. DONATE NOW via www.justgiving.com/fundraising/chrisandseb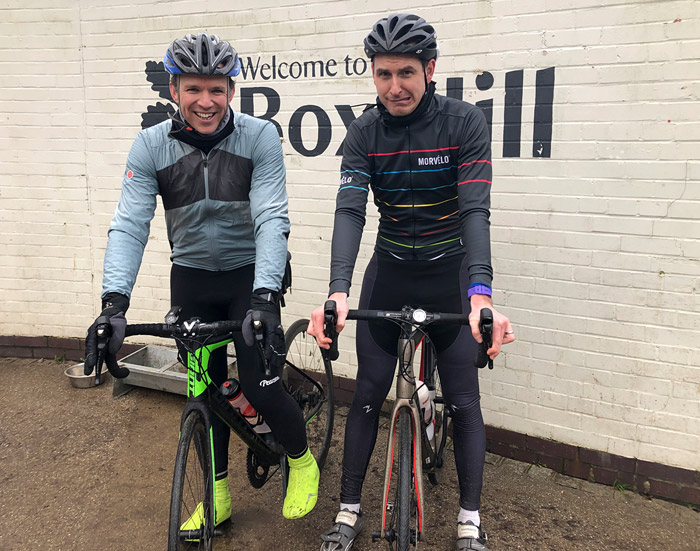 Need more convincing? Here's an appeal from our two intrepid heroes …
HERE WE GO!
We are two fair-weather cyclists who recently dusted off our bikes (or more accurately bought new ones) and started putting in the miles to go from couch potatoes to elite athletes! Thousands of kilometres, several kilograms (Seb has lost two stone), weekly meetings in the dark on Kingston Bridge and two crashes (Chris is learning to ride) later — photos available for a fee — they stand on the verge of greatness(?)
Engineers by day, lycra louts by … well also day but mainly weekends, we are taking on the 'Cycle to MIPIM' challenge. Leaving London on 5th March, six days later we will roll into Cannes … exactly six days older with terrible beards and smelling like a Sunday footballer's kit bag at the end of a long season.
All money raised will be donated to Coram — the charity that champions the rights and welfare of children, helping vulnerable young children and young people by developing skills, building emotional strength, upholding children's rights and finding adoptive parents for those in greatest need. It's a really good cause!
Thanks in advance for giving so generously — we guarantee there will be a lot of pain for your money!
Seb and Chris
UPDATE
MARCH 2020
MIPIM ride postponed but …
Sadly but understandably, the COVID-19 outbreak has caused the postponement of Seb & Chris's epic ride from London to Cannes. While we wait for Club Peloton to announce the new route and date for the ride, Seb & Chris are maintaining their peak cycling condition in preparation and are aiming to click 1500km between them before the revised ride! Thank you to all their generous supporters so far. All sponsorship money will be donated to Coram and the sponsor link will remain open until the revised date.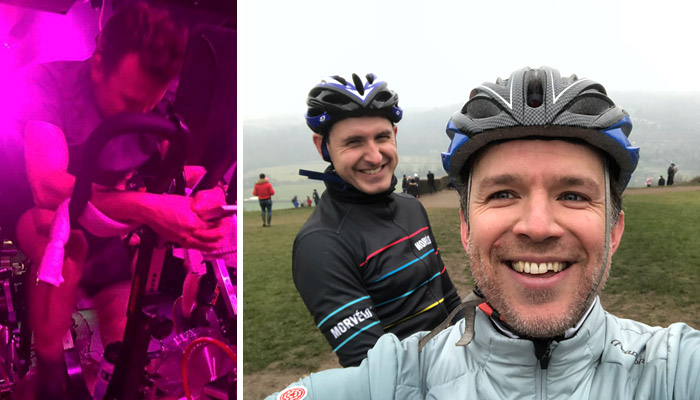 photos : Whitby Wood