Two shortlistings for New London Awards 2023
September 2023
The BBC Earth Experience and the residential project Zodiac have been shortlisted in this year's New London Awards 2023 — the BBC Earth Experience in the Meanwhile category, which celebrates exceptional temporary use of otherwise vacant sites, and Zodiac in the Retrofit category, which focuses on adaptation projects that demonstrate sustainability, efficiency and viability in any sector.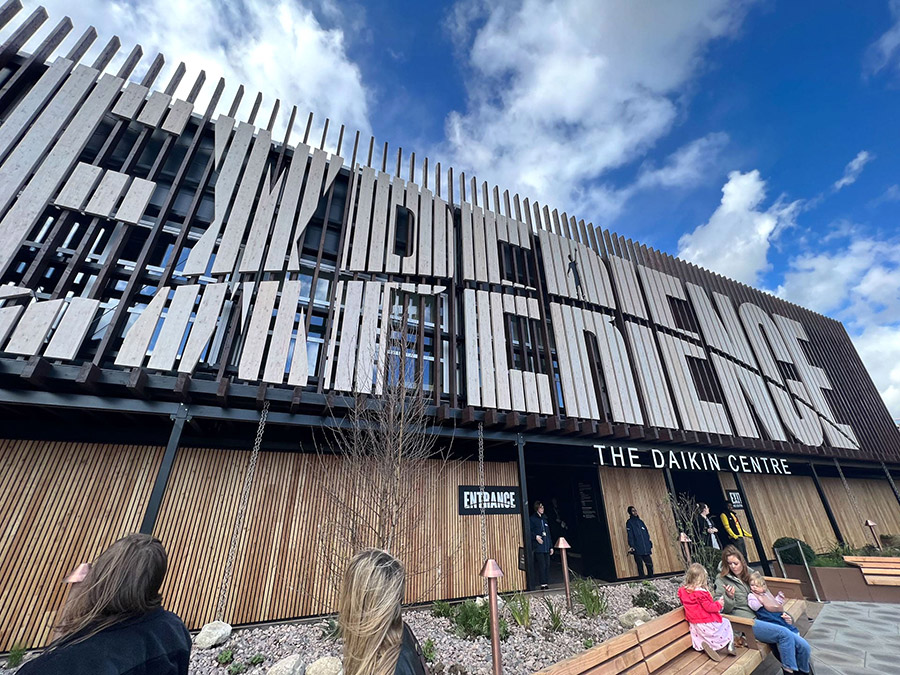 The BBC Earth Experience is located in the Daikin Centre in Earl's Court, West London, which is a purpose-built demountable venue, designed by Woo Architects and located on a site that has been derelict since 2014. Whitby Wood worked on the timber rainscreen facade and canopy. We were commissioned by advanced timber fabricator Xylotek, contracted through ES Global and MoonEye Productions UK Ltd as the ultimate client.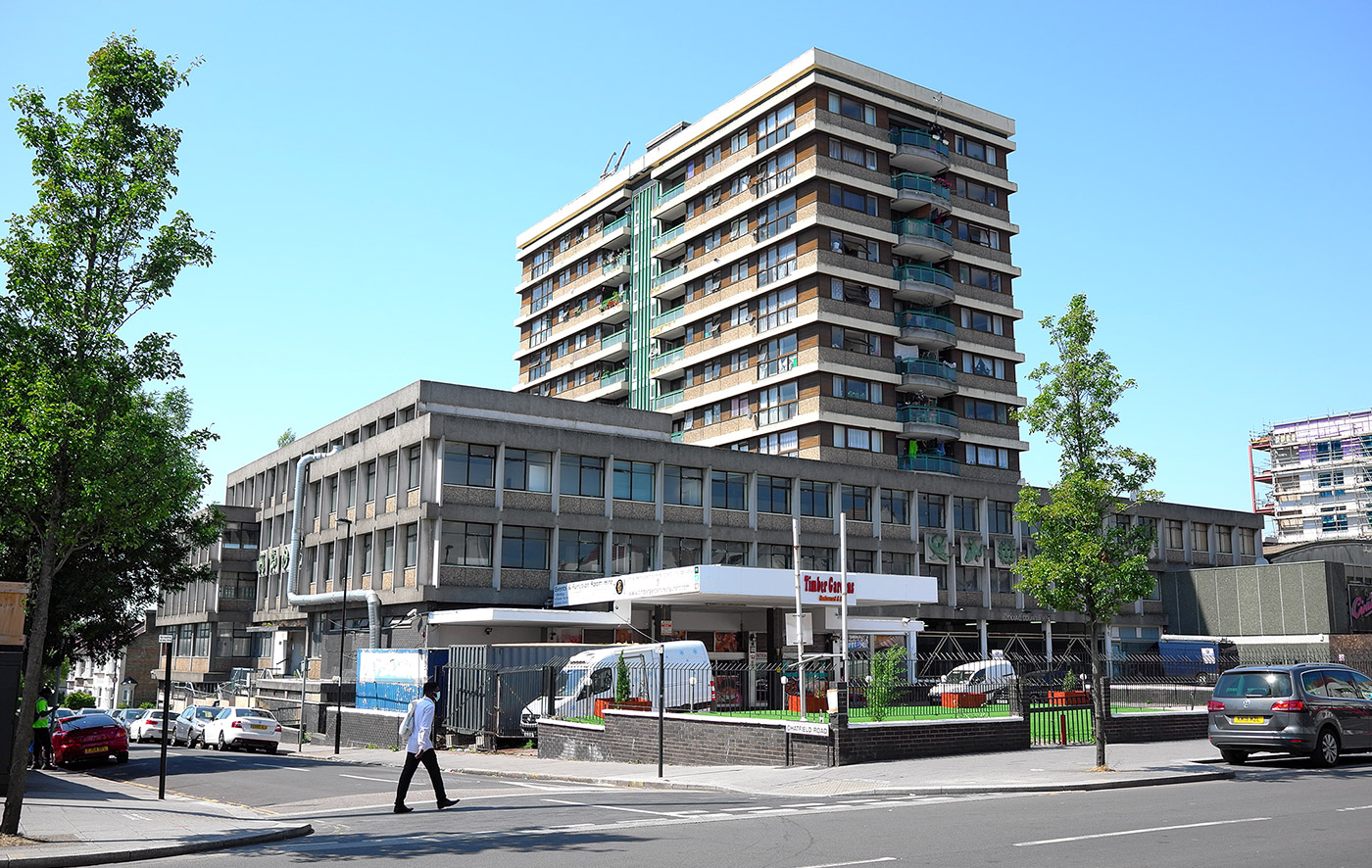 Zodiac (shown above before the commencement of the main works) was designed by London architect William H. Robbins, and constructed in 1964-6. The complex includes a site-wide lower level car park, three-four storey office building, eight-storey residential tower, three-storey nightclub and a restaurant in a former petrol station. The offices are thought to have been out of use for around 25 years and are now being adapted for housing. The project retains and works with the existing concrete structure to meet environmental and local goals, creating 78 new homes, a community-owned common, retail and a repurposed pavilion cafe.
The New London Awards are organised by New London Architecture (NLA).
Winners to be announced on 15 November.