The hut the scouts will build
June 2020
Whitby Wood is contributing to a terrific scout hut project with architectural practice Pattern — for the 2nd/9th scout group in Ruislip, west London, which has lost its present hut site to commercial development.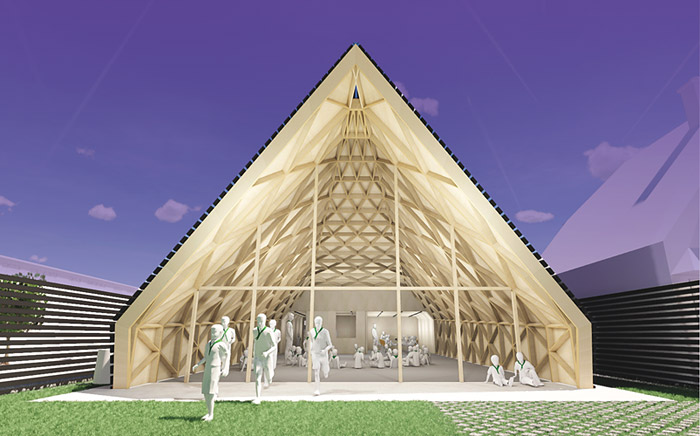 The new scout hut is to be constructed on a site offered by the local council, not far from the existing one. The very interesting primary structure of the new building consists of a series of glulam portal frames, supplied by another contributor, Buckland Timber. We are providing the foundation design and the design of secondary steelwork for the front glazed elevation. We are also advising on internal timber structures, including a timber-framed mezzanine, various walls and an openable-door climbing wall.
One of the main challenges has been keeping the project as low-cost as possible, to help ensure it gets built. The new site is in a heavily vegetated area, so while a standard pad foundation system would be usual for a building this size, we have had to propose the use of screw piles.
The St Catherines Scout Hut project is led by Pattern with the help of a number of firms providing services and materials free of charge. Originally scheduled to start on site this month, the programme has been temporarily paused.
Pattern : https://www.pattern-architects.com