Foundations for the Future —
Dr Mohsen Vaziri joins the directors' team
May 2023
Whitby Wood adds geotechnics to its capability. And in a big way — not least because of the strength of the team we are building. We are delighted to announce that geotechnics legend Dr Mohsen Vaziri has joined the practice, anchoring our UK and international geotechnical engineering capacity and underlining our intent.
It's all part of our focus on ecologically enhancing and carbon-reduction-led, value-generating, technically efficient, responsible engineering solutions. And Mohsen is now bringing in geotechnical expertise to further enhance what we offer our clients.
The depth and breadth of Mohsen's experience is industry-leading. As well as experienced leadership and technical skills, he has an enviable project portfolio that encompasses landmark buildings, complex urban regeneration, large scale rail infrastructure and offshore wind farms. He has worked on ground engineering projects all over the world, from Denmark to Chile, from KSA to the North Sea, from India to the USA. The marriage of creative substructure and creative superstructure design is key to the realisation of efficient engineering sustainability, which is why Whitby Wood is so excited to have him.
Mohsen says,
"At Whitby Wood, engineering comes first. That matters to me. And I'm excited by the team's ambition."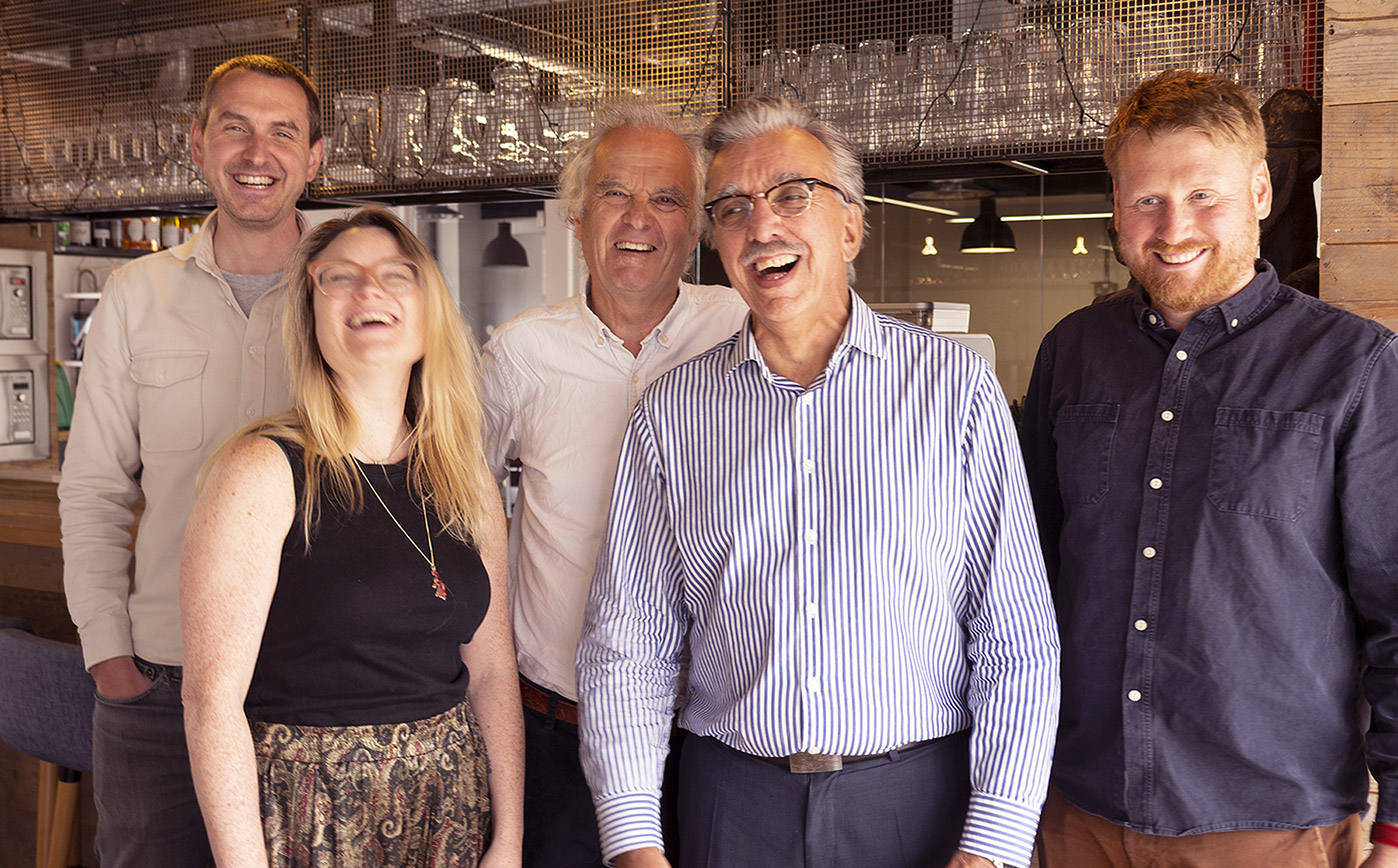 Mohsen Vaziri (centre right) and fellow directors Chris Murray, Kelly Harrison, Mark Whitby and Scott Lewis
Mohsen's projects include: Lighthouse 2.0, Denmark (146m, for Per Aarsleff A/S); 5 Kingdom Street, Paddington Central, London (for British Land); Bestseller Tower feasibility, Denmark (tallest residential building in the country at 320m, for Bestseller A/S); The Line Module 43 Piling, Saudi Arabia (for NEOM); Extremely Large Telescope, Chile (for European Organisation for Astronomical Research); Heart of Doha Phase 4, Qatar (14 multi-storey structures on a common five-level basement, for Ramboll Middle East); Gwynt Y Mor Stage 2 offshore wind farm, UK (160 offshore turbines, for Gwnynt Y Mor Offshore); Pulkovo Airport, St Petersburg, Russia ( for Northern Capital Gateway and the Russian Federation); Tate Modern II, London (for the Trustees of the Tate Gallery); Devonport Nuclear Submarine refitting complex, Devonport Royal Dockyard, UK (gravtity wall justification, for Devonport Royal Dockyard); BBC W1, London (New Broadcasting House with 14m deep basement, for the BBC); and Waterloo International Terminal, London (raft foundation, for British Rail).
Managing director Sebastian Wood:
"We are absolutely delighted that Mohsen is leading the development of our geotechnical capability. His experience is unmatched. We are very excited about the future."
The Whitby Wood Interview
Mohsen Vaziri
by Leonie Gombrich
Dr Mohsen Vaziri enjoys a challenge. As a geotechnical engineering expert, he's worked on high-profile projects founded in the trickiest terrain, from deep excavations in constricted and historically-significant metropolitan areas to off-shore wind turbine arrays founded at 40m sea-depths. In his most recent role as founder-director of the geotechnical engineering division at a global consultancy, he managed a 55-strong team that he built from scratch over almost 20 years. Yet, unlike many engineers in comparable management roles, Mohsen still spends more than half his working life directly on projects: a deliberate choice that is rooted in his love of the specialism.
"In geotechnics, you appreciate nature," he explains. "It is a very challenging field to work in and to understand because the earth is not manmade. You can never do things in a 'normal' way: each case is individual …" Read on … >