Whitby Wood Popovic appointed for project on Belgrade Waterfront
August 2023
Our Belgrade team at
Whitby Wood Popovic
(WWP) has been appointed by Belgrade Waterfront as structural engineer for two adjacent residential buildings and an amenity building located in the central area of the Belgrade Waterfront Development, facing the Sava River. The two main buildings include 25 residential floors, so WWP will be using its recently-gained Serbia-wide high rise licence for the structural design.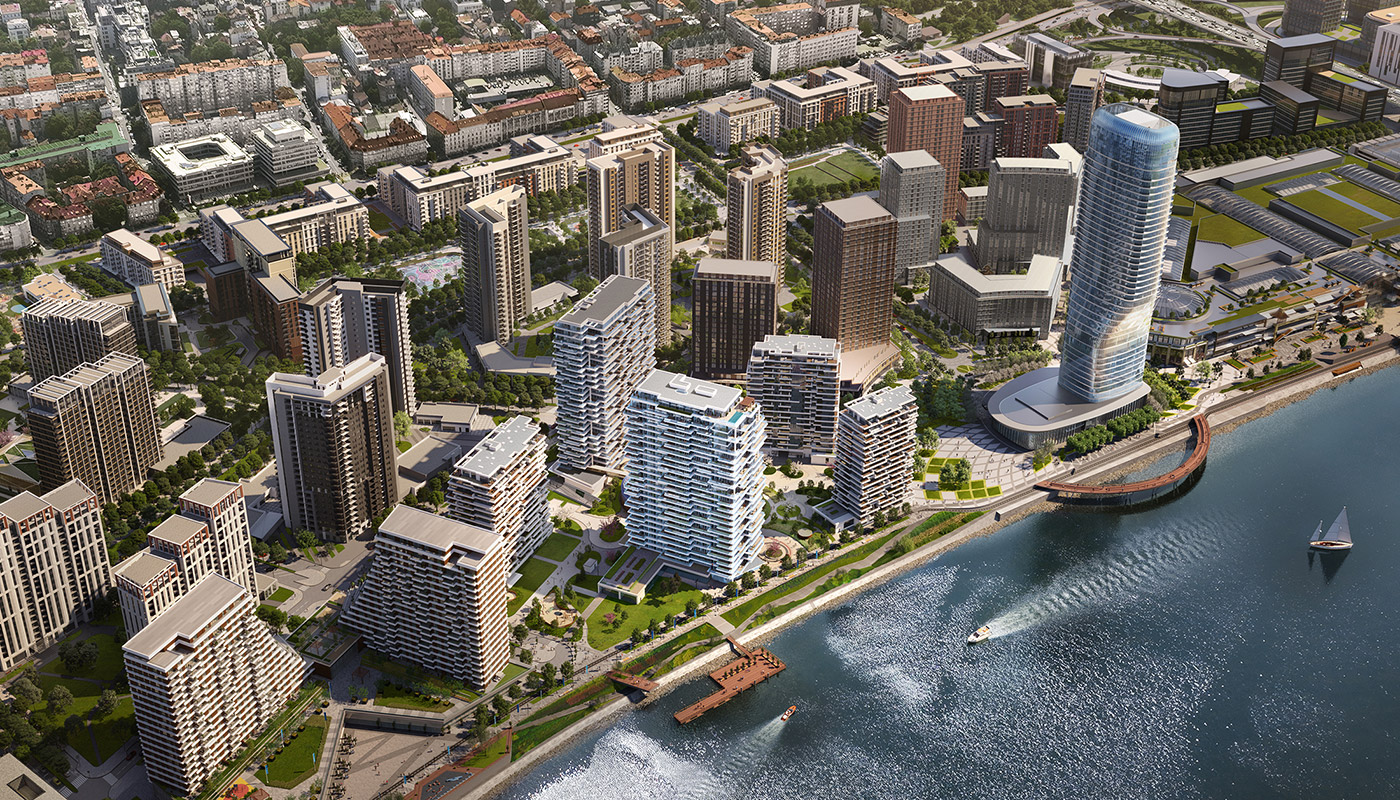 The new buildings, to be known as BW Perla and BW Riviera, each include two levels of basement, and reach a maximum height of 95m. Key features of RMJM's architectural design are large open balconies that contribute to the architecturally-expressed facades. Technical structural challenges include the long cantilevers for the balconies, and the torsionally flexible design of the towers in the moderate seismic zone, and the high groundwater level.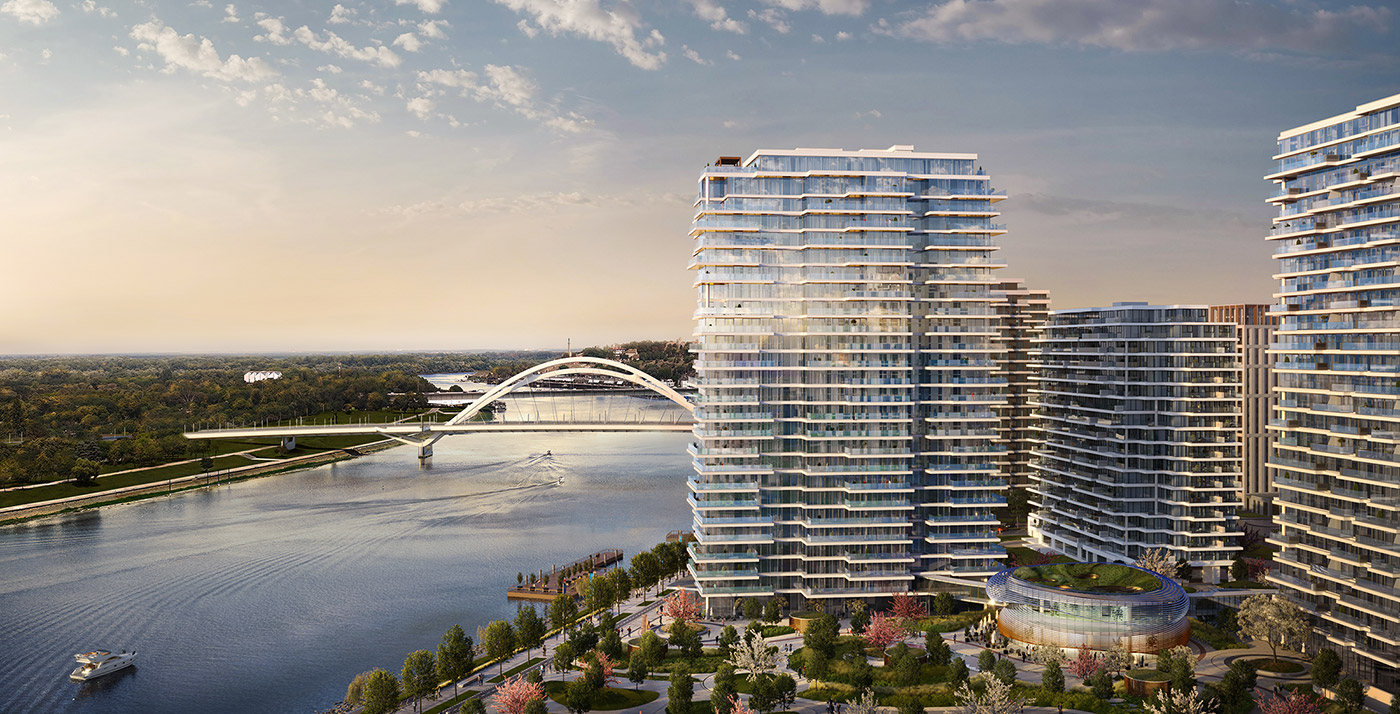 In June, Belgrade was elected as host for World Expo 2027. Infrastructure projects in support, such as high rise hotels, will be needed, and WWP is well-placed to provide the engineering services this entails.
Renders : courtesy Belgrade Waterfront and RMJM