Engineering art at Tate Modern
October 2019
The latest Turbine Hall commission at Tate Modern was revealed this week and Whitby Wood turned out to help celebrate its successful installation. Working closely with Brighton makers
millimetre
, we engineered artist Kara Walker's spectacular fountain,
Fons Americanus
, a biting commentary on the British Empire and the transatlantic slave trade.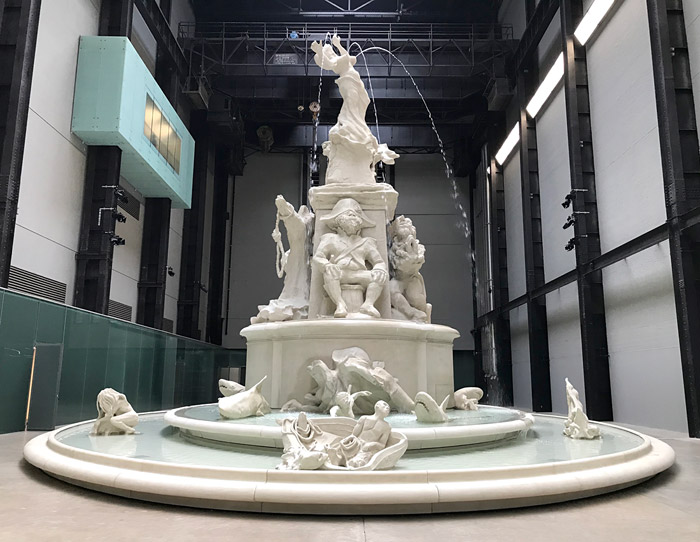 Fons Americanus by Kara Walker, photo: Whitby Wood
The inspiration for the 13m high fountain is the Queen Victoria memorial that fronts Buckingham Palace. Walker's version takes a similar format — a central figure on a giant pedestal surrounded by more figures, in a pair of oval water-filled basins populated by various sea creatures and tableau. We were involved from the early stages, using our experience with temporary structures and monumental artworks to assist in the devising of a strategy for its construction, transportation and craning-in at Tate Modern.
The fountain is composed of multiple elements, the sizes of which were governed by transport issues and weight considerations. Millimetre wanted to achieve as sustainable a solution as possible and this was a key factor in the choice of materials.
Steel has been used as an armature to strengthen the sections, provide stability and enable craning. Skeletal frames of timber ply were used to form up the main shapes, supporting sustainably-sourced cork to create the figures — shaped using a 7-axis robotic cutting machine. The cork is coated in Jesmonite (acrylic and cement composite) to give a smooth white non-toxic finish. Water is supplied through pipework and pumps coordinated with the structure.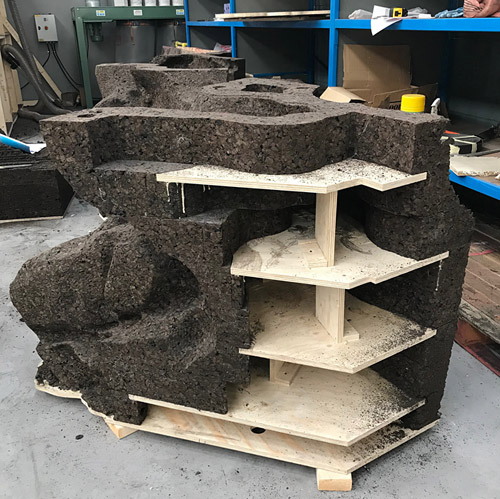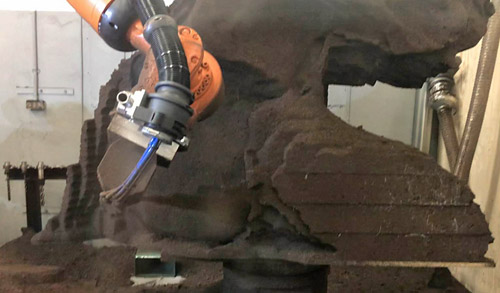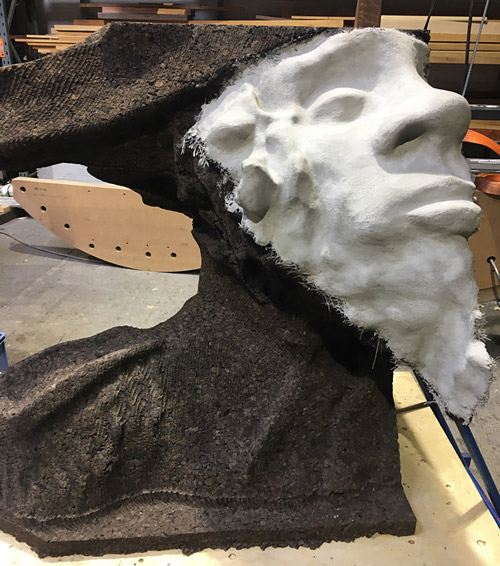 Fons Americanus is the 2019 Hyundai Commission for Tate Modern : www.tate.org.uk
It was designed by American artist Kara Walker, and realised by millimetre.