Packing 16 buildings into the top five
January 2020
AJ's architectural editor Rob Wilson has selected the
Greenwich Design District
for his five UK buildings to watch out for in 2020 — that's 16 Design District buildings by eight different architects, with the first two due for completion in the autumn — on a list of five!
Wilson's noteworthy building selections also include Heatherwick Studio's Maggie's Yorkshire and AHMM's Alder Centre in Liverpool. See the full list (may require AJ online registration) : https://www.architectsjournal.co.uk
At Greenwich, our design teams have been working on the civil and structural engineering for all 16 buildings for developer Knight Dragon, collaborating with Wood Thilsted on the geotechnical engineering, and with associate practices Skelly & Couch and Scotch Partners for the building services and sustainability respectively. The buildings are designed by Assemblage (lead), 6a Architects, Architecture 00, Barozzi Veiga, David Kohn Architects, Adam Kahn Architects, Mole Architects and Selgas Cano, with landscaping by Schulze+Grassov.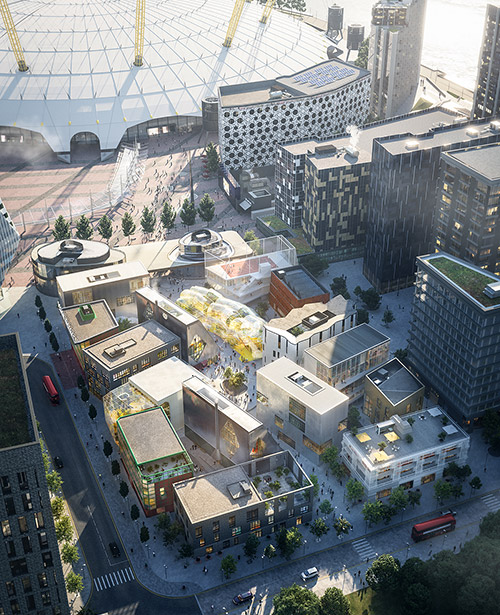 The buildings range in height from three to five levels, and each employ different design concepts and materials.
More on this project : https://www.whitbywood.com/greenwich-design-district-2/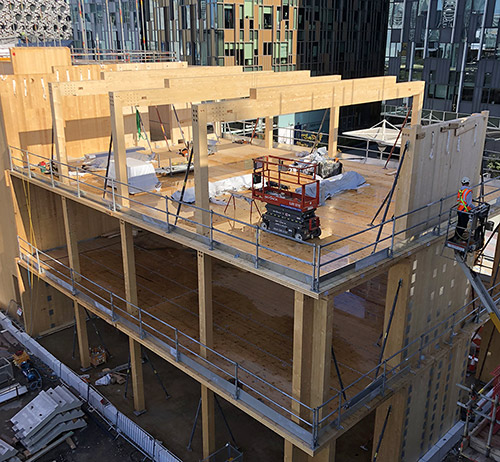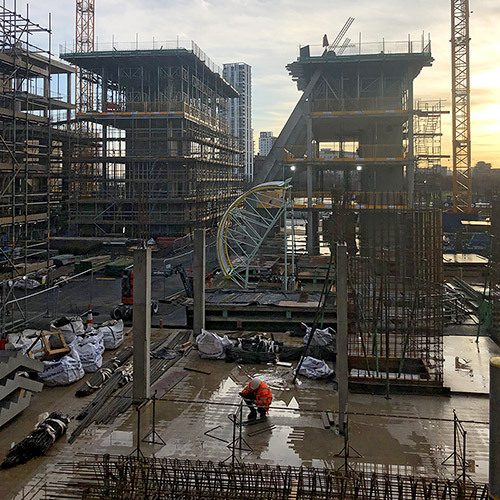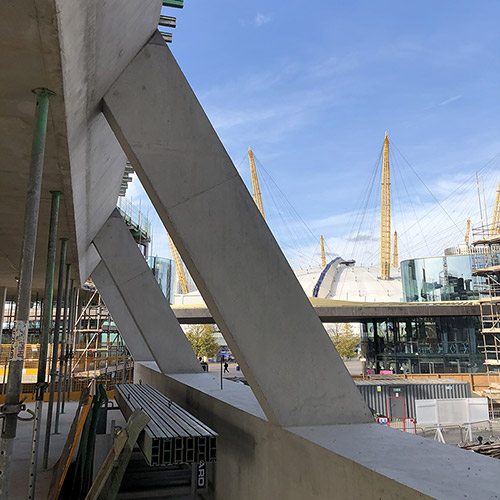 construction images : Whitby Wood
render : courtesy Knight Dragon