Realising you're contributing to society
October 2019
Whitby Wood senior engineer April Shackley featured in a
Financial Times article
last week focused on women in engineering, part of their series
Women in Business
. April tells readers about her decision to become an engineer and experience of working in the profession.
She says: "The great thing about our job is seeing your work in reality and realising you're contributing to society". It's a timely point in the year to be promoting the engineering professions, as students around the country are attending careers events at universities and colleges. Whitby Wood has been talking to students at the University of Bath, helping them see the possibilities.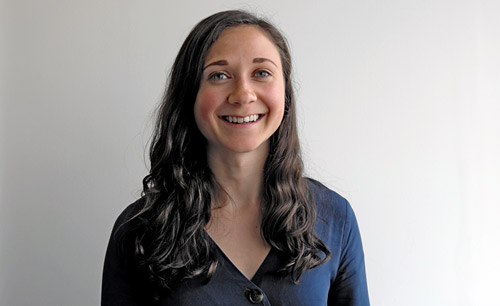 April Shackley — Whitby Wood senior engineer
However, according to the FT, the figures in the UK for the proportion of women in the industry are not looking so great, despite advances — just 12% of UK engineers are women, the lowest rate in Europe (source: engineeringUK.com quoting a briefing with inputs from Cummins, UCL and the RAE). The FT looks for reasons why, pinpointing the influence mothers have on the career choices made by their children.
April's background would seem to back this up. When she enrolled in a civil engineering course, she was following in her mother's footsteps. She now visits schools to talk about engineering and has worked with Scale Rule, the industry collective and charity that works to increase the diversity of backgrounds of people working on the design of the built environment.
April's advice to young women in engineering: "Don't be worried about not knowing everything and ask for help when you need it. It took me a long time to enjoy my job. I had no confidence, and now I see younger girls who are exactly the same."
The FT rounds off its article with a top-10 ranking of women influential in UK engineering, and an alphabetical list of the top 100.