Tate Modern extension opens in London
June 2016
London's art world is buzzing this week with the opening of the new Tate Modern extension by architect Herzog & de Meuron. The pyramidal structure, known as the Switch House, sits over adapted oil tanks, its rigid concrete frame 'draped' with a flexible overcoat of brickwork. Whitby Wood director
Mark Whitby
led the early engineering design when he was with Ramboll Whitbybird.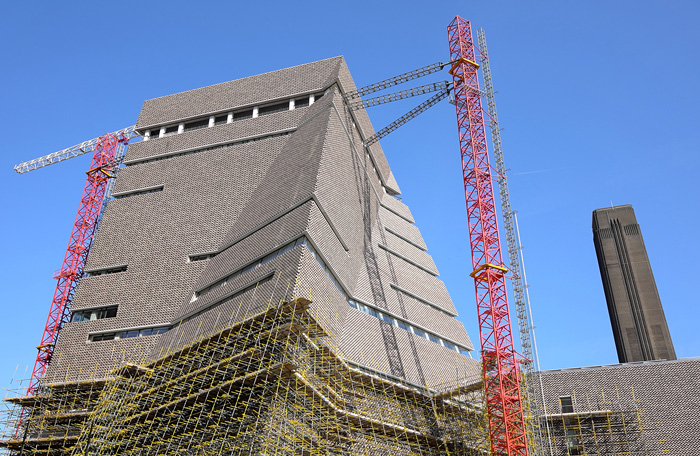 Tate Modern is famously housed in an old power station on the south bank of the Thames in London. To expand its display and performance space, Herzog & de Meuron was commissioned to design an extension for an area to the rear of the site, now accessed through the main Turbine Hall. It started as a glass box solution but evolved into the challenge of engineering a creased and folded frame, clad in a perforated brick 'rain screen' to blend it visually with the power station building.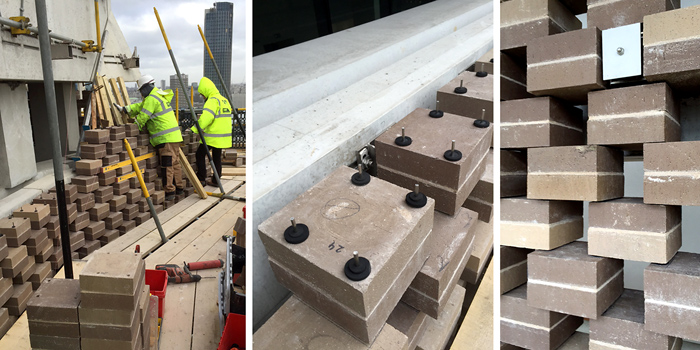 As the facade is far from vertical, the usual bricklaying techniques were not possible, and mortar connections could not be used as the brick overlaps are too small. The team developed the idea of pre-assembling pairs of bricks into blocks. The blocks loosely bear on one another through neoprene washers held in position with vertical stainless steel pins inserted through pre-drilled holes. Stainless steel bosses cantilever from the concrete frame to provide intermittent support for the brickwork. This method has created a flexible facade, disassociating movements in the brickwork from the frame, effectively allowing the rain screen to act as a big heavy overcoat.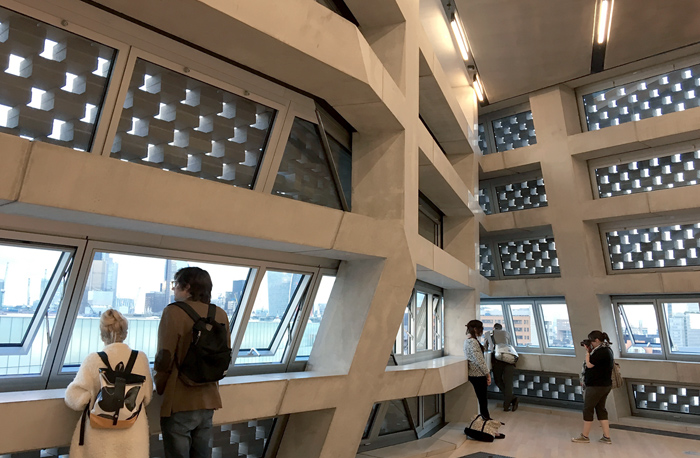 Inside the Switch House, the complex concrete frame is revealed. The windows run full length, screened at intervals by the brick lattice.
Tate Modern II opened to the public on 17th June 2016.
photos: Jane Joyce, Mark Whitby