Appointing and promoting: celebrating great people
July 2019
A new appointment and six promotions — contributing to an upbeat mood at Whitby Wood this month. Congratulations to the promoted engineers, and a warm welcome to friend-of-the-company, Andrew Thorp, who joins us as company secretary.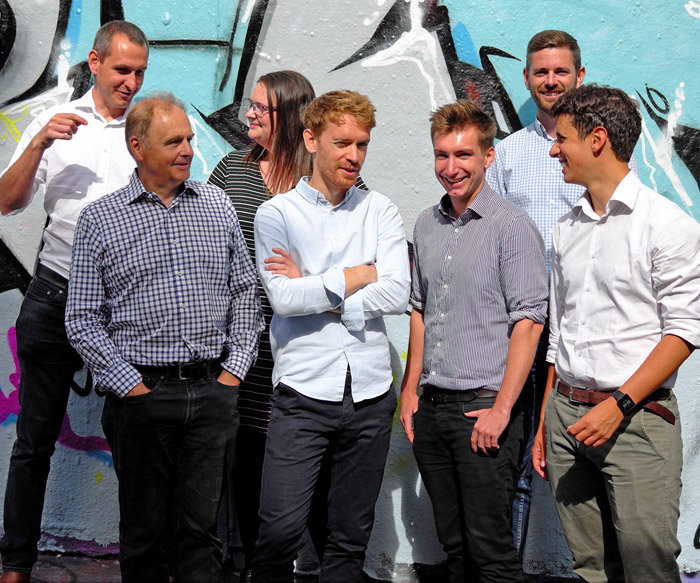 left to right : Chris Murray, Andrew Thorp, Amelia Bryant, Gregoire Corre, James Lord, Elliott Connolly and Gioele Nunziatini
Andrew Thorp's distinguished career in the construction industry is well known to us, as directors Mark Whitby, Sebastian Wood and Alex Baalham have all worked with him before. His appointment strengthens the governance of the company. Also joining the leadership team is engineer Chris Murray, who has been promoted to director. Chris is focused on super-lean design and he uses his practical abilities to help contractors get things built effectively.
Whitby Wood's very first employee, Elliott Connolly, has been promoted to associate — well-deserved recognition for his leadership skills and creative problem solving. Three of our team have been promoted to senior engineer: Amelia Bryant, James Lord and Gioele Nunziatini. Gioele is a rather good cyclist, and spearheaded our cycle-to-MIPIM team this year.
Gregoire Corre, who has been promoted to design engineer, is also a computer programmer, an important combination for us as we increasingly find ourselves writing new programs designed to improve the way we work.
photo : Whitby Wood