Working with engineers of the future
October 2018
Whitby Wood's engineers have been participating in Induction Week at the University of Warwick this month — for the second year running.
Design engineer Elena Bonezzi and associate Filippo Rezzonico led a workshop on structural engineering for third year Civil Engineering students, which involved them in a real life design assignment. The idea is to show students what happens at an engineering consultancy and what structural engineers get up to every day.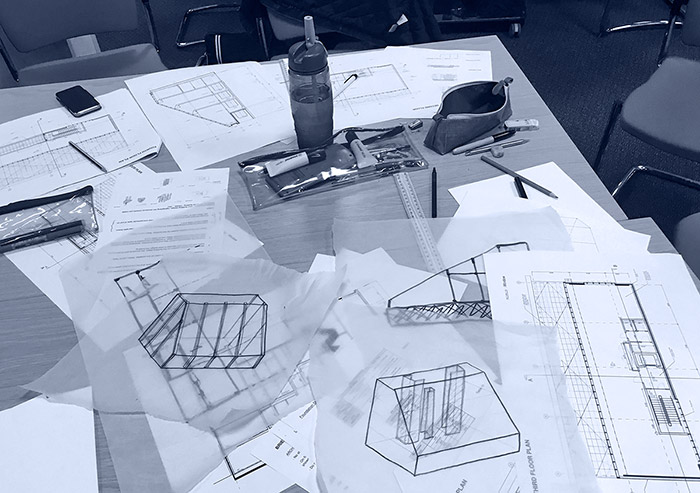 The subject of the assignment was the design of one of the buildings for the Greenwich Design District project that has just started on site in London. The students were divided into groups and provided with the architectural plans, and asked to produce some 3D sketches of the building's structure — columns, and structural walls and floors. Each group presented their solutions at the end of the workshop, and Elena and Filo announced which group had the best structural design.
The workshop gives students an opportunity to practice real engineering and develop a deeper understanding of the profession. It also provides Whitby Wood with a chance to present the practice to engineers of the future. We provide information on engineering as a career and we try to encourage people to think about working in an engineering consultancy.
We look forward to continuing our association with the University, and hope to be back in Coventry next year.
photo: Whitby Wood